At Milano Collection our goal is to help you feel beautiful and confident when wearing any of our glueless lace human hair wigs. In addition to creating exceptional human hair wigs and toppers, we also offer the perfect styling tools and accessories to enhance your wig wearing experience. 
We recently made it as easy as possible by combining our top wig accessories and tools into the convenient Scalp Illusion Kit. This revolutionary kit provides you with everything you need for a flawless looking glueless lace wig. 
What's Included in The Scalp Illusion Kit?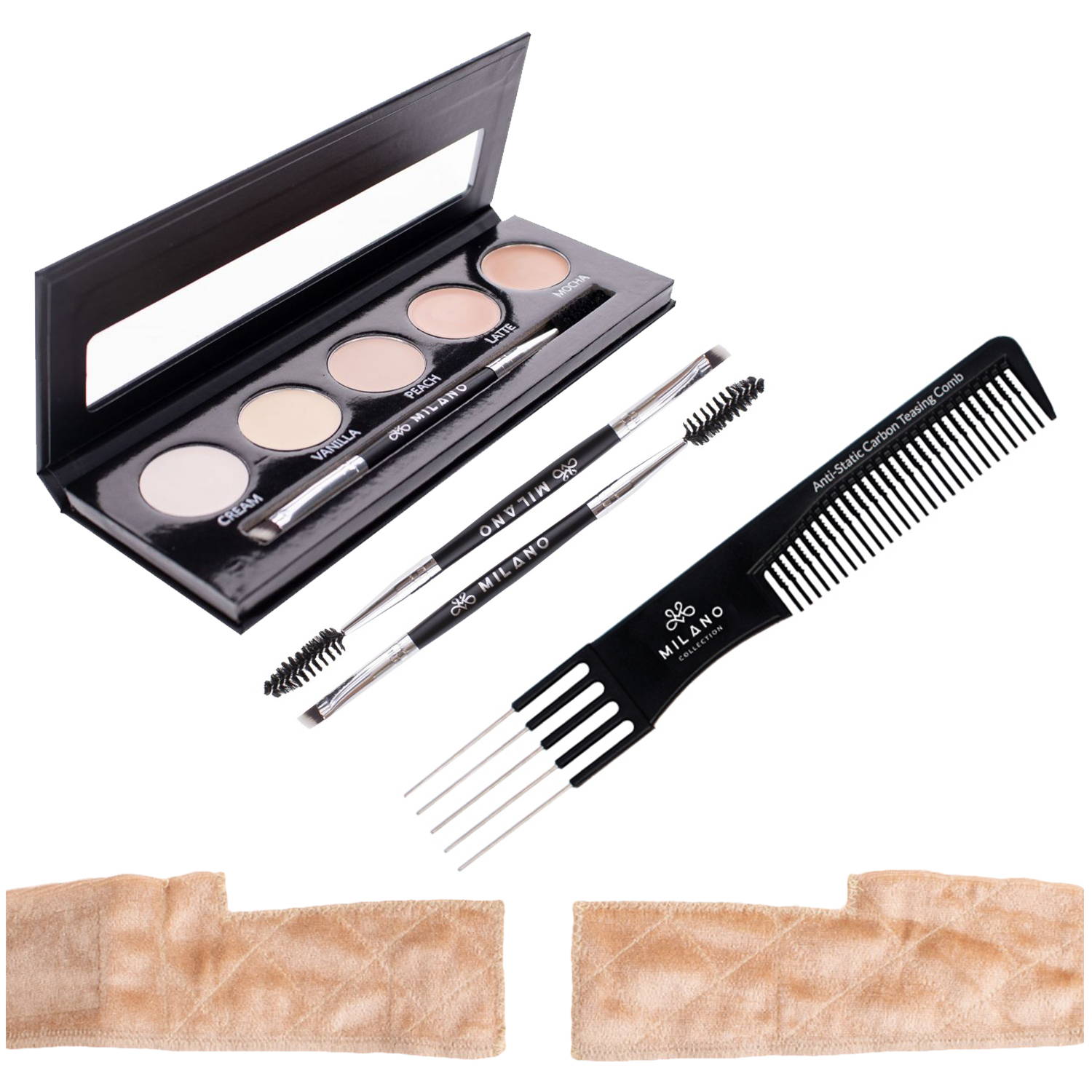 Scalp Illusion Palette
We created the Scalp Illusion Palette for any lace glueless wig wearer to achieve a seamless look and transition. This palette comes with five shades of specially designed lace wig makeup ranging from light to dark colors to match various scalp tones. The shades can be combined to create a perfect customized shade to match your scalp. Simply use the double-sided brush and spoolie provided for applying and blending. 
Click here for directions on how to use the Scalp Illusion Palette for blending the lace near your part and hairline. 
2 Pack Hairline Brush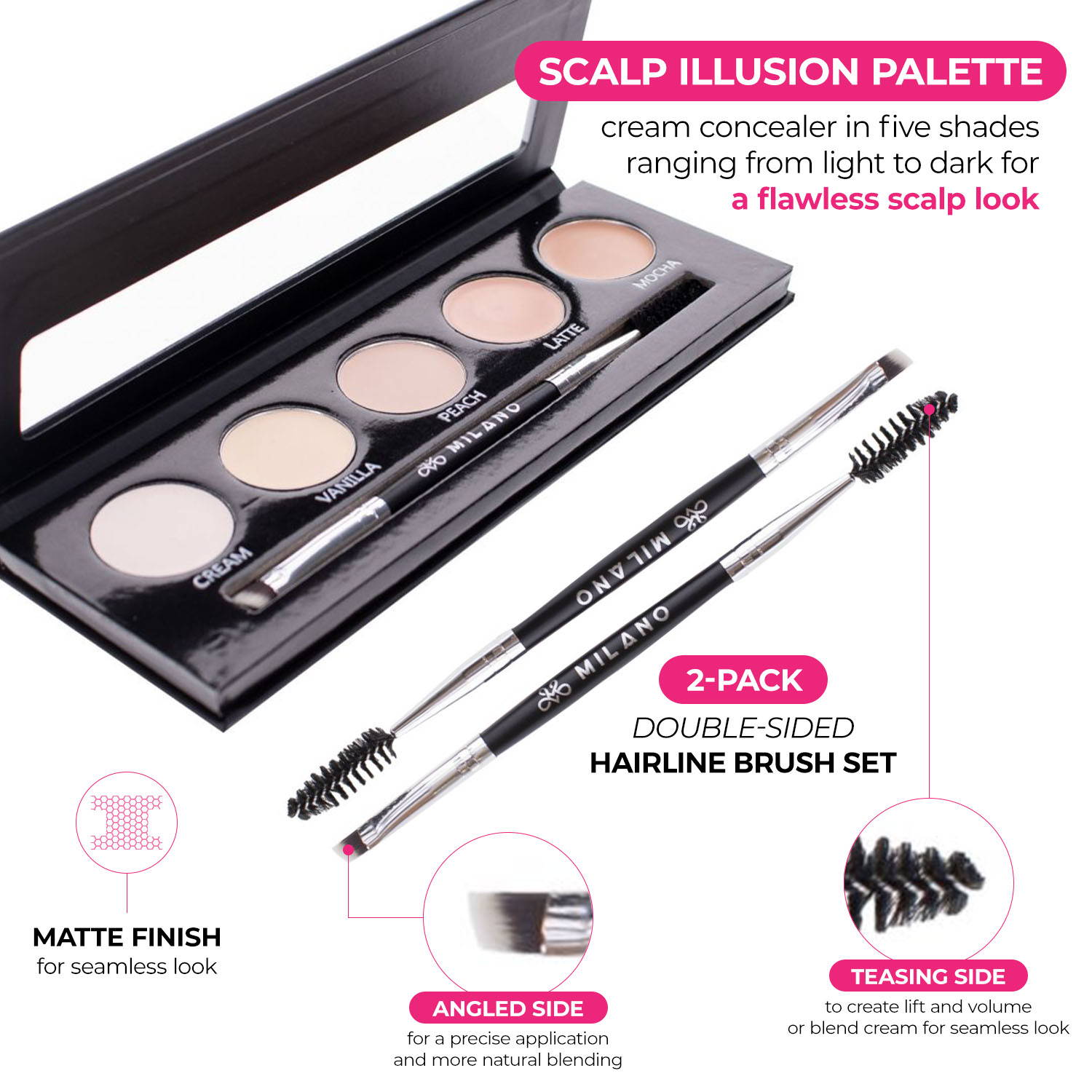 The hairline brush is a dual-purpose tool for teasing and blending. The teasing brush enables you to gently tease the front hair of your lace wig to create lift and volume. The precision blending brush blends the natural hairline with the lace hairline of glueless wigs. 
Carbon Anti-Static Teasing Comb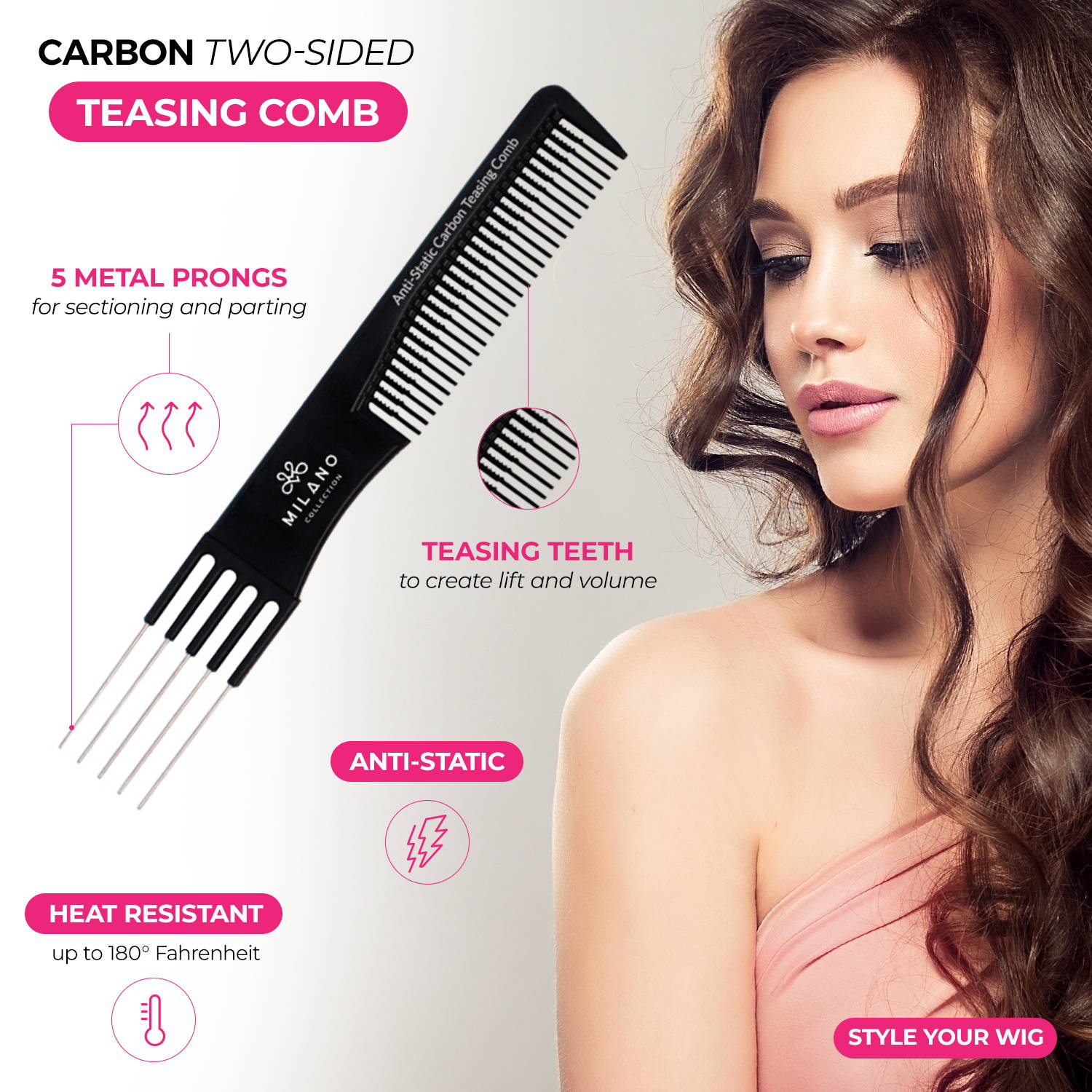 The anti-static two-sided teasing comb easily separates for perfect backcombing, teasing, fluffing, or smoothing out your hair to create body and fullness. The comb makes it easy to create hairstyles with a natural lift in the front of the wig. The bonus result is that this conceals the front of the wig cap. 
Milano's Best-Selling Lace WiGrip™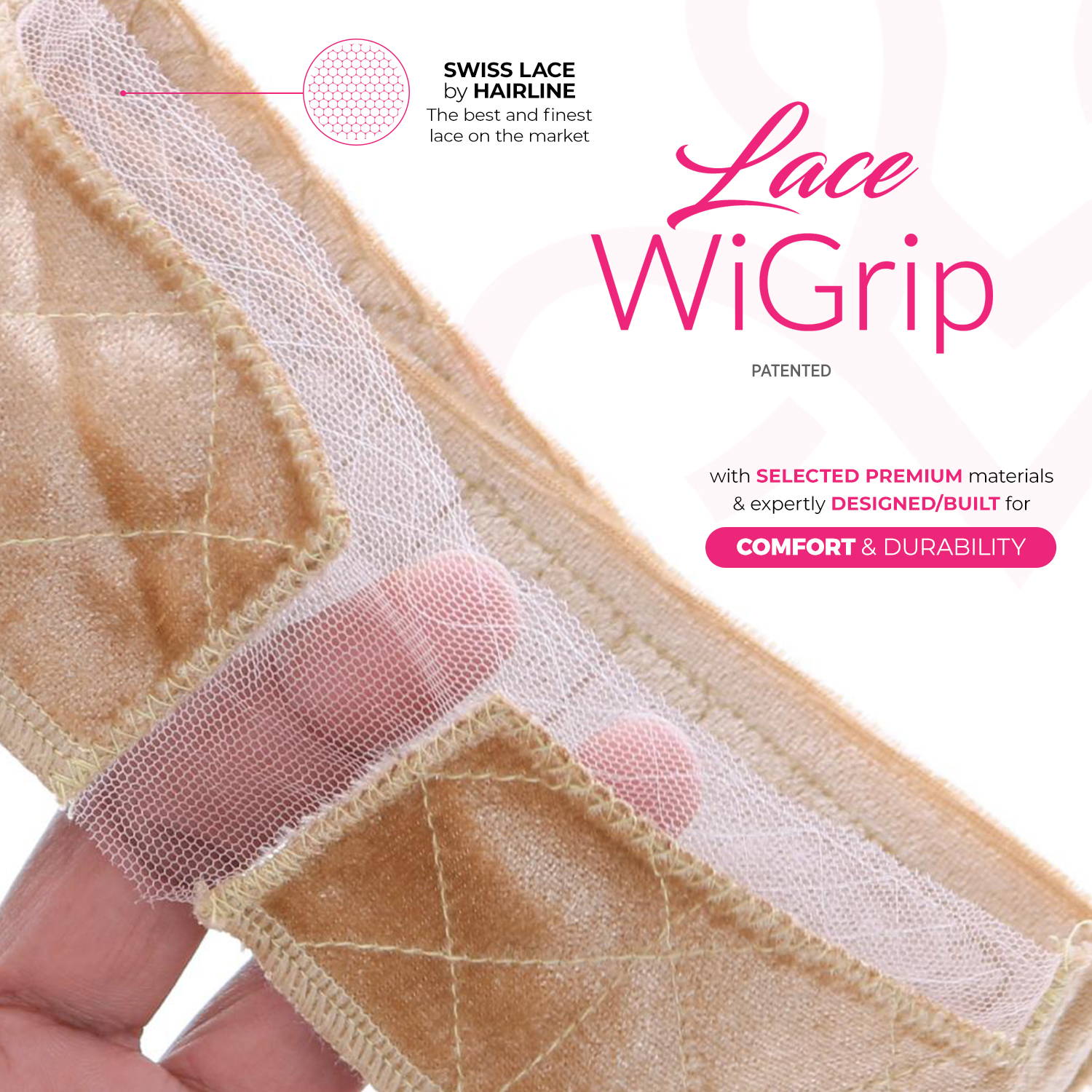 The Milano Collection Lace WiGrip™ features a one-size-fits-all adjustable band. The band is designed to grip your wig and provide no-slip security. The WiGrip™ lets you enjoy the comfort of a lace wig, eliminating the need for clips, combs, glues, or tapes
The Lace WiGrip™ band also prevents headaches and scalp pain that sometimes occurs when wearing a wig. The added comfort is achieved from the WiGrips's soft barrier between your head and the wig's interior cap.
Milano's GripLine Options for Glueless Wigs
Our best-selling Lace WiGrip™ band is part of our complete line of wig grips for optimal wear under any glueless lace wig. In addition to this lace wig staple we have two additional additions to our GripLine for you to consider:
New! Lace TopGrip (Patent-Pending)
The GripLine now includes our new Lace TopGrip that is made specifically for lace top wigs and toppers. The Lace TopGrip™ is made of soft, comfortable fibers and provides the most comfortable and secure method for wearing a wig or topper without any added bulk. Just like the Lace WiGrip™ the T-shaped lace allows for a seamless transition along your hairline and part. The Lace TopGrip protects your natural hair from damage while eliminating the need for clips, combs, tape, or glues. 
Best-Selling Lace GripCap™
Another great option for wearing with a glueless lace wig is our Lace GripCap™. The Lace GripCap™ is a 2-in1 product that has our best-selling Lace WiGrip and a built-in wig cap. has a premium, heavy-duty Swiss lace hairline front and part. This wig cap is available in tan and brown to match the transition from scalp to wig virtually undetectable to the eye. This hybrid product is designed with soft material for comfortable all-day wear. The Lace GripCap™ 2-in-1 product also reduces or eliminates the need for glues or other items to secure the wig. It does all of this while eliminating bulk for a natural look. Many lace wig wearers also appreciate the convenience of having a durable machine washable wig cap it offers value over thin stocking caps
For more information on our glueless wigs and accessories visit the our website for our entire selection of premium glueless lace human hair wigs and accessories.