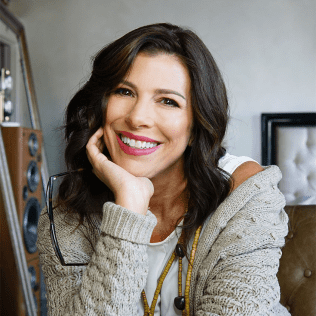 Milano Collection Blogs
Milano Collection is one of the foremost leaders in the wig and wig accessory industry, and since 2003 we have been catering to the needs of wig wearing women around the globe. Our wig experts have been wearing wigs for decades, and because of that, they understand the challenges of wearing wigs and toppers seamlessly and naturally. Milano Collection is uniquely positioned to be the ultimate resource for women around the world to help empower them and give them confidence in selecting and caring for their alternative hair. That's why we established the Milano Collection Blog to be a valuable resource, providing a range of informative and useful blogs covering a variety of topics for all wig wearing women. The Milano blogs are easy to understand, and are written with our clients in mind, by our highly experienced wig experts who are knowledgeable in all things wig related.
Milano Collection's blogs provide guidance on how to select the best wig or topper to match your specific hair needs. Choosing the right wig can be daunting given all the options available, and this is especially true if you are new to wearing wigs. Milano Collection's blogs offer helpful tips and advice on how to choose the perfect wig, including selecting the right color, texture, and style that suits your face shape and lifestyle, and how to do so in a way that makes it an enjoyable learning experience. There are also blogs on medical insurance coverage that may be availble to you, and what steps to take, if you are choosing to wear a wig because of medical hair loss, helping to defray your initial alternative hair investment.
And, once you have selected your alternative hair, you can also read Milano's blogs to discover how to seamlessly wear your wig or topper, and how to style your alternative hair optimally.
Additionally, Milano's blogs also provide vital information on essential accessories for wearing and caring for your hair, such as wig grips, wig caps, wig combs, wig brushes, wig hot air brushes, mannequin heads and other tools required to maintain wigs properly and to ensure that you look your best when wearing your alternative hair.
Moreover, Milano Collection's blogs provide useful information about wig maintenance and how to take care of your wig to keep it in good condition for an extended period, protecting this important investment for you. Wig maintenance is essential to keep your wig looking new and fresh, and Milano Collection's blogs offer guidance on how to wash, condition, and store your wig correctly. You can also learn about the best way to travel with your wig or topper, and the essentials you will need to bring with you to carry and store them.
Beyond that, you can read Milano's blogs to discover wig and topper trends, and be on the forefront of the newest cut, color and styling fashions. Wigs have become a significant fashion accessory, and it is crucial to stay up-to-date with the latest trends to choose the perfect wig that suits your style. Milano Collection's blogs cover the latest trends in wigs, toppers, and wig accessories, making it easy for customers to stay ahead of the game.
Make sure to take advantage of Milano Collection blogs, and use them as a resource for your wig wearing needs, whether its learning about the latest wig trends, how to wear wigs and essential accessories, selecting the best wig for your needs, and maintaining your wig to keep it looking fresh and new. Milano Collection's blogs are a must-read for anyone who is interested in wig care and wig styling.
In addition to the Milano Collection Blogs, Milano also has other resources you can take advantage of. You can meet in person with one of our wig experts, by visiting one of our showrooms - conveniently located in California, New York and Florida. Check out our locations at https://milanowigs.com/pages/visit-our-showrooms. If our showroom locations are not near you, you can also book a complimentary virtual consultation with one of our experienced wig experts, at https://milanowigs.com/pages/consult. If you aren't ready for a consultation, but want to receive a recommendation for the best wig or topper that is ideal for you, you can also take our wig quiz, designed to give you a selection of the best alternative hair choices for your needs. It takes less than a minute, and is expertly designed to identify the best options based on your answers to a few questions. You can find our wig quiz, called the Wig Matchmaker, at https://milanowigs.com/pages/wig-matchmaker. If you're still not sure about which wig or topper to select, check out the wide array of options we have for your alternative hair needs at milanowigs.com. We have thousands of wigs and toppers for you to select from, and you can also personalize them further with cuts, color and styling services to meet your specific hair needs.
About Our Wigs
Shop the best selection of Human Hair Wigs at Milano Collection. We offer the widest selection of premium processed human hair wigs and Virgin European human hair wigs online. Each wig is uniquely designed with you in mind so you can have the most natural-looking hair available. We offer personalization in length, hair color, and style with both French silk tops and lace top construction options. We make it our mission to help you experience your dream hair. Purchase our Wigs Risk Free with our Wig Return Policy.